'Risa and friends are here with new visitor'
By Abidah.S / Mar 26, 2018 / Movies

In any season of the year, horror movies pop like soda. And with that, we have any kinds of these. The audiences have tasted obscenity infused horror to banned gore film. With the technology (thank god for it) plus creative minds and skills of the creators, we can limit our movie date to the ones that are actually pretty good.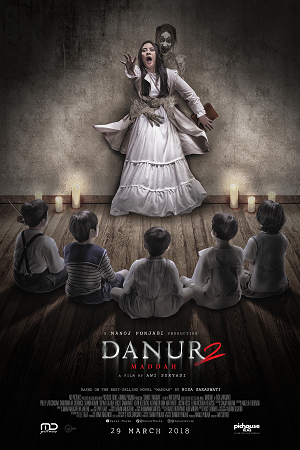 One of them is Danur. When other horror delivers myths, folktales, or even irrational urban legends, Danur focuses on true story. It was Risa Saraswati's Danur which narrated about her abilitiy to catch sight of ghosts. It became nation's attention since the first movie came out for it's good and bad reviews. Now it's almost the time for the second one, which depicts another journey of Risa.


From the 2 minute clip of the trailer, people can catch glimpse of the new family. This time, Prilly Latuconsina as Risa will stay with her relatives who seem having a life with the unseen. From the weird and creepy behavior of his uncle, Risa has to solve the mystery about what happened to that house. The 'friends' are nowhere to be found but surely make appearances on the movie. Other than that, Danur focuses on enhancing the spiritual experiences for the trailer shows more of exorcists and other spooky stuffs.




Awi Suryadi makes a comeback as the director along with other characters. But the sequel exhibits new casts, like Sophia Latjuba, Bucek, and Shawn Adrian. Yet, the real questions to ask are will the movie finally able to make us jump from the seat? Has Awi Suryadi improved his game as director? Will this movie make up for the last one? You decide that in theaters on March 28.